Rock Your Asana: Discover our exclusive eye-catching printed leggings!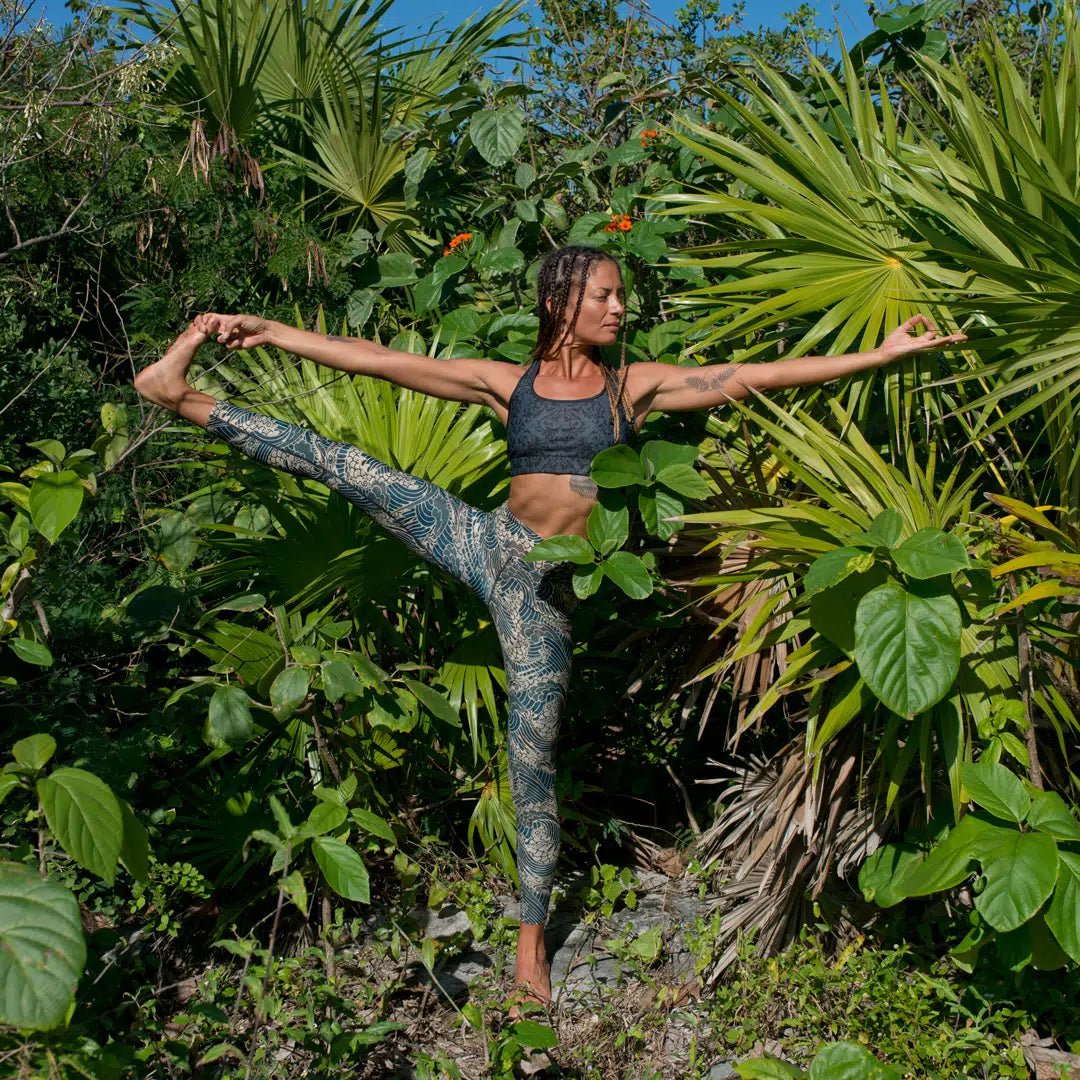 When it comes to finding the perfect yoga clothing, comfort and functionality are important. High-waisted yoga leggings are a popular choice among yogis because they have a flattering fit and stay in place during even the most intense flows. But why limit yourself to just comfort and functionality? High-waisted yoga leggings can also be a fashionable and unique way to express your personal style. One way to do this is to choose printed leggings as your design.
Art-inspired yoga leggings are wildly popular, they can range from subtle and understated to striking and attention-grabbing. Regardless of your personal preference, there is a pair of print leggings to suit you. Here are a few advantages of choosing leggings with art prints:
The benefits of printed leggings
They add a personal touch: Art-inspired leggings are a great way to personalise your yoga attire and make sure it stands out. Whether you choose an abstract design or a nature-inspired pattern, art prints can help you express your individuality.
They can be a topic of conversation: Art prints on your leggings can spark conversations with other yogis about the inspiration behind the design. Who knows, you might even discover shared interests or make a new friend on the mat.
It's a fun way to change up your look: If you are tired of wearing solid-coloured leggings, art prints can be a refreshing change. Mix and match different print leggings with your favourite tops and behas to create endless outfit combinations.
If you're looking for yoga leggings that are both stylish and functional, then printed leggings might be the perfect choice for you. At Relax, we have a wide selection of high-quality yoga leggings for women, including leggings with art prints from the likes of Gustav Klimt and famous paintings from the Rijksmuseum.
When choosing printed yoga leggings, it is important to consider the type of yoga you practise. For example, choose moisture-wicking fabrics for hot yoga and tight-fitting styles for Hatha or Vinyasa flow.
Our high-waisted leggings with art-inspired prints are not only stylish, but also sustainably produced on demand. Whether you are looking for leggings with a unique design or a timeless print, we have it all. Take a look at our collection of yoga leggings and matching yoga bras and make your yoga practice even more inspiring. Namaste!