Get real results with these 9 fitness tips for women!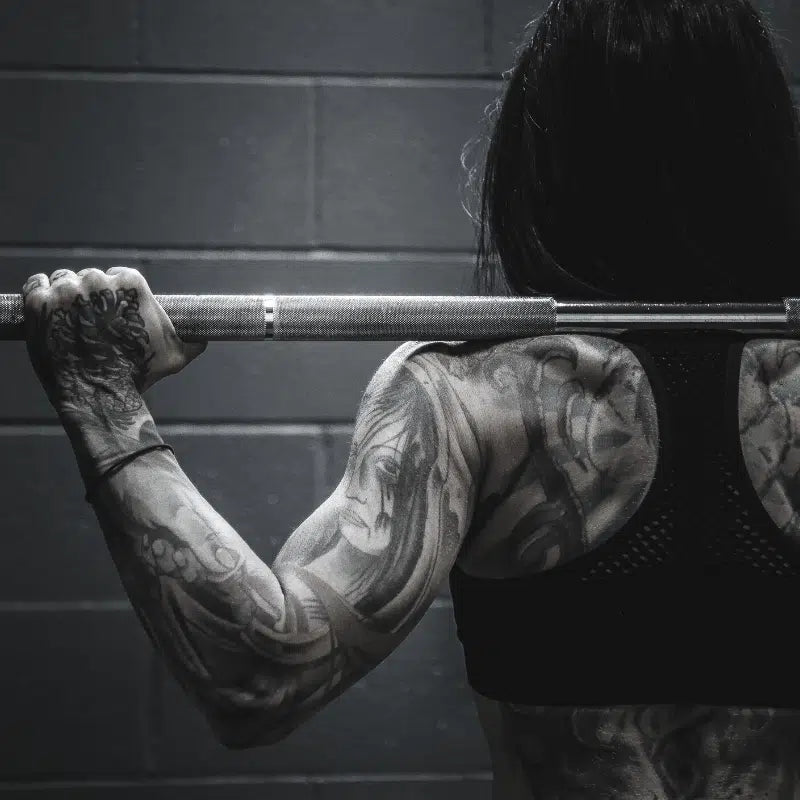 The days when mainly men did fitness and strength training are passé. Just take a look at any gym. Fitness for women is becoming increasingly popular! A very good development, in our opinion. As a woman, do you want to start fitness or perhaps improve your existing practice? to the next level lifting? Then be sure to read our fitness tips below specifically for women!

9 fitness tips for women
Yes, we all know that men are from Mars and women are from Venus 😉 In other words, we are not the same. And that's okay of course but because of that, fitness for women looks a bit different from fitness for men. Let's see what you as a woman can do best to get the most out of your fitness practice! Because we want results, right?
1. Set goals for your fitness practice

First, it is super important to set goals. Think about what your personal goals are and set yourself a time when you want to achieve them. This way, you will have something to work towards and you will achieve results much faster than if you 'just do whatever'. Because say it yourself, how can you get to your destination when you don't even know where you are going?

Tip #1: Make use of weights
2. Stay consistent & committed
Tip #2: Focus on compound exercises
It is therefore important to start slowly, build up slowly and with regularity fitness for women exercises keep doing it. This can be at home, this can be in the gym. The important thing is that you keep doing them consistently.
3. It is execution that matters
Besides consistently visiting your favourite gym, how you train is also very important. After all, you can do a fitness exercise specifically for women 1000 times, but if the execution is not right, you will see little to no results. And that is a waste of all your efforts, isn't it? 
Fortunately, you don't have to reinvent the wheel yourself. After all, a good trainer knows exactly what you need and which fitness exercises for women are suitable. Generally, a personal training schedule is drawn up for you. And this training schedule is also adjusted for you from time to time because otherwise, of course, you will not make any progress.
4. Working out with your friend
Not only is it more sociable but it also keeps motivation high in most people. Train together. You can stimulate, motivate and encourage each other and you can easily swap machines. That makes training a lot nicer! 
5. Fitness for women: don't forget your nutrition!
You have your personal goals in order, you consistently do fitness exercises for women, perform them technically well but still don't achieve the results you envision. How could that be? One possible cause could well be your diet. When you work out, a healthy and varied diet is essential! You should also drink enough water. 
6. The right nutritional supplements
Once you have laid the right foundation for your fitness practice, you can start thinking about quality nutritional supplements. Is your nutrition not (yet) in order? Then supplements are a waste of money. 
Again, at fitness for women generally different supplements are advised and used than for men. Both nutrition and supplementation can be discussed with trainers at your gym. They will know exactly what you need. 
7. Fitness, strength training & yoga
A good training schedule contains components that complement each other and are therefore complementary. Balance is the key word. Whereas men often emphasise strength training, women often focus on weight loss or fitness training. While strength training is actually very beneficial for women! Afraid of becoming too muscular? No worries! As a woman, you do not have the potential to become extremely muscular due to lower testosterone levels.
The best results are achieved by alternating cardio and strength training. Depending on your personal goals, this will be reflected in your personal training schedule. You might also consider adding yoga to your training regime. Yoga ensures that you far more from your fitness and strength training and significantly reduces the risk of injuries. It is no coincidence that more and more athletes are opting for yoga! 
You can read more about yoga and strength training here. 
Fitness leggings for women
In fact, our yoga leggings are also perfect for fitness or strength training because of their breathable, lightweight and sweat-wicking properties. They are super soft, colourful, stylish and do not shine through. Moreover, they are lovingly, hand-made and sustainably produced in Europe. And you can feel it! 
Choose your new fitness leggings here!
Breathable fitness bras
Also not unimportant... a good sports bra. During your workout, you really don't want one of those annoying underwired bras or a bra that doesn't breathe at all and doesn't wick away sweat. Irritating! Our yoga bras give you the right support, comfort, keep you dry, feel like a second skin and look great too! You can also use them as sports tops. 
Becheck out our sports bras here!
Fitness for women: in brief
So do you want to start with fitness for women Or take your existing fitness practice to the next level? Then pay attention to the points below and achieve your fitness goals. Good luck and, above all, have fun!
Set personal goals (What, how and when?)
Consistency is key!
Learn the right techniques for a solid foundation
Don't train alone but with someone for motivation, inspiration and support
Without the right foods and adequate hydration, desired results will not happen
High-quality complementary nutritional supplements
Add yoga for optimal results
Get sufficient (night) rest 
Make sure you wear the right sports clothes! (View our offer)
Might also interest you: the history of leggings