The 3 best yoga bras for comfortable and supportive workouts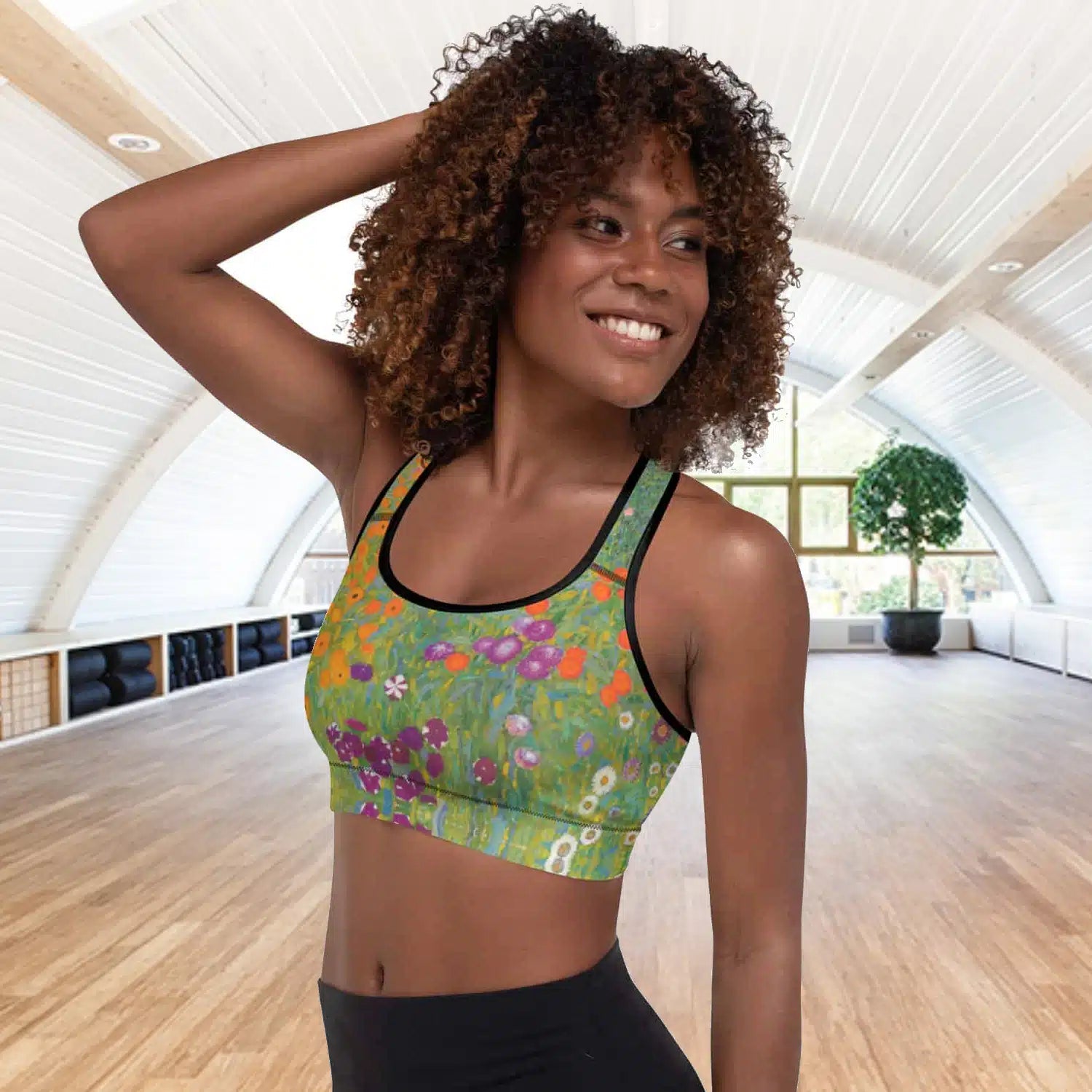 If you are looking for the best bra for comfort and support during your yoga, you have come to the right place. With us, you will find a wide range of yoga bras designed to help you improve your performance and recover after your workout. Whether you have a beginner are or a seasoned yogi, our bras offer the perfect blend of comfort and support for a successful yoga practice.
Why is a good yoga bra important?
A good bra is important because it helps you stay comfortable and supported during your yoga practice. Yoga exercises can sometimes be intense and you need a bra that keeps your breasts in place and does not move while performing asanas. Moreover, a good bra can also help improve your performance because it provides the right compression to your bust and helps you improve your breathing and posture.
Different types of yoga bras
With us, you will find different types of bras suitable for different types of yogis. We have yoga bras with and without padding, bras with extra wide straps for more support and bras with adjustable straps for a perfect fit. We also have bras with a racerback design, which provide more freedom of movement and better support during your yoga practice. All Relax yoga bras are made of super soft fabrics and as few seams as possible, so it doesn't chafe during your yoga practice.
Fashionable bras
With us, you will not only find bras that are comfortable and supportive, but also fashionable. Our yoga bras are available in different colours and prints, so you can always find one that matches your personal style. Whether you go for a basic black bra or a colourful print, you will find it all here. Want to match your bra with your yoga leggings? Then be sure to check out our yoga leggings watch!
Clearly, the right yoga bra can make a world of difference during your yoga sessions or other workouts. Wearing a comfortable and supportive bra can help maintain your concentration and improve your performance. When choosing the right bra for yoga , there are many factors to consider, including the degree of support, the fit and the material. Fortunately, at Relax we offer several options to suit your individual needs.
Our three different types of bras - the Zen Yoga bra, the Freedom medium firm padded yoga bra and the Relax Welly sports bra - are carefully designed to provide comfort and support during your yoga sessions and other workouts. Whether you are looking for a bra with lots of compression, extra padding or just lighter support, we have it all. Browse our selection and find the perfect yoga bra for your needs!
The best Relax yoga bras to try out:
The Relax Zen is a must-have for yogis looking for reliable support during low- to medium-intensity workouts. The bra is underwire-free and non-preformed. Made of moisture-wicking material, you will stay dry during the sweatiest sessions. The support material in the shoulder straps and double-layer front provide optimal support, while the wide elastic band ensures it stays in place during movement. The tight fit offers good chest compression without feeling uncomfortable. In short, the Relax Zen Yoga Bra offers everything you need for a comfortable and effective yoga session. With innovative designs and high-quality materials, you can trust this bra to meet all your yoga needs.
Product details
Available in sizes XS-2XL
82% polyester, 18% spandex
Moisture-wicking fabric
4 WAY stretch material
Scoop neck and racerbacks
Flat seams and bias binding that eliminate friction
Best for A-C cups
Wear material in shoulder straps, double-layer front and a wide elastic band under the chestFreedom Padded Yoga Bra
Yoga is a great way to move and relax your mind, body and soul. It involves various postures and movements that require flexibility, balance and focus. When practising yoga, it is important to wear appropriate clothing, including a supportive and comfortable bra. A yoga bra should provide enough support and coverage to keep you comfortable during different yoga poses. Here are the top 3 yoga bras for a supportive and comfortable workout
Product details
82% polyester, 18% spandex 
Round neck and racerback
Flat seams and bias tape that prevents possible friction
Support material in shoulder straps and a wide elastic band under the breasts 
Best for A-C cups
Mesh lining with removable pads 
Pads included 
4 way stretch
The Relax Welly yoga sports bra is an ideal choice for your next workout. The compression fabric provides good support for activities such as running, jumping and strength training. The bra has a double-layered front and shoulder straps for extra support. And not only during exercise, but also on sunny days, the Welly sports bra is perfect to wear as a streetwear top. So you feel stylish and comfortable at any time of the day.
Product details
Compression fabric: 78% polyester, 22% spandex
Sport-mesh lining: 92% polyester, 8% spandex
Compression fabric weight: 8.25 oz / yd² (280 g / m²) and sports net lining: 4.42 oz / yd² (150 g / m²),
Non-transparent
Has openings for removable padding and fully lined with mesh
Including removable padding
Double-layered front
Longline silhouette