Sports and yoga leggings with pockets: easy, practical and stylish!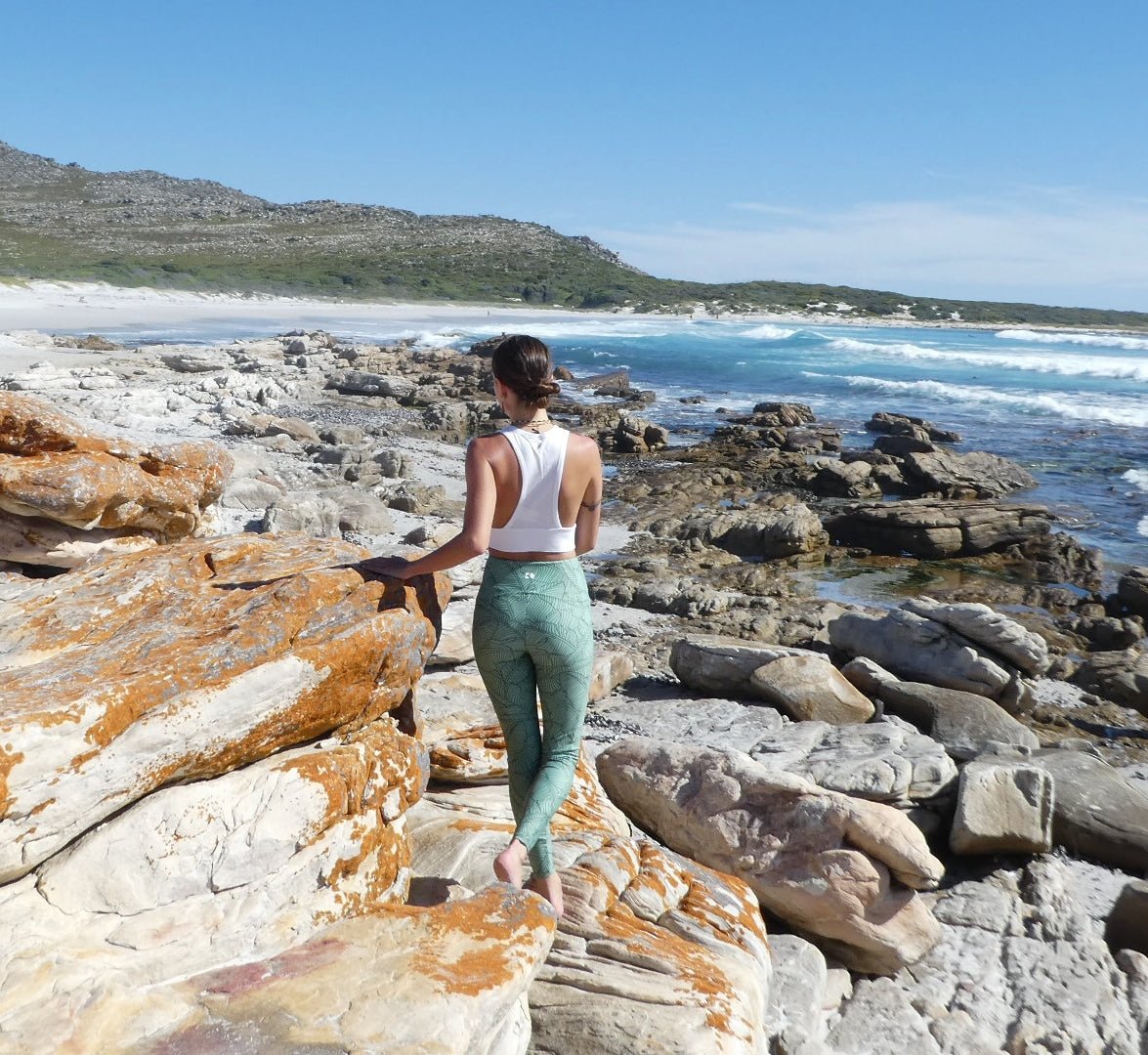 Yoga leggings with pockets are a great invention for all yogis looking for a practical and stylish solution for their storage while working out. In this blog, we will explain why yoga leggings with pockets are so useful, discuss the different types of pockets and which sports best suit them. We will also discuss the pros and cons of yoga leggings with pockets, so you can make an informed choice when buying your perfect yoga leggings.
Benefits of yoga leggings with pockets:
Handy for storing small items such as keys, money or a phone while exercising.
No more hassle of carrying a bag while exercising.
Some yoga leggings with pockets even have special compartments for a water bottle or yoga mat.
Pockets can be used as a stylish addition to your yoga leggings.
Disadvantages of yoga leggings with pockets:
Pockets can sometimes feel uncomfortable during exercise, especially if they are too big or heavy.
Pockets can weaken the fabric of yoga leggings, causing them to wear out faster or even tear.
Too many items in the pockets can affect the shape of the yoga leggings and cause them to sag or no longer fit properly.
Types of bags:
Small pockets in waistband:

 

(As in all our high rise leggings) Perfect for storing small items such as a key or money. Ideal for yoga or pilates.
Side pockets:

 

(As in our Every Day leggings) Ideal for storing a phone or a water bottle. It is important to choose bags that are large enough, but not too heavy or too big to avoid discomfort. Suitable for yoga, hiking, or other sports where you want to keep your hands free.
Back pockets:

 

Not the most practical option, but some yoga leggings have a back pocket for a card or small phone, for example. Suitable for sports that don't require much exercise, such as walking or cycling.
Which sports suit which pockets?
Yoga or Pilates:

 

Small pockets in the waistband are perfect for storing small items such as keys, money or a lip balm.
Walking or running:

 

Side pockets are ideal for storing a phone, keys or a water bottle, so you can keep your hands free during exercise.
Weightlifting:

 

some yoga leggings have pockets with compression material, providing extra support during exercise.
What else should you pay attention to when choosing the right yoga leggings with pockets?
For yoga fanatics and sports enthusiasts, good yoga leggings are an absolute must-have. But what if you want to carry your phone or keys during your practice? Then our yoga leggings with handy pockets offer a solution!
Q&A on Yoga Leggings with Pockets
Q: What benefits do yoga leggings with pockets offer during exercise? A: They provide convenience by allowing you to store small items, which eliminates the need to carry a bag.
Q: Are there different types of pockets available in yoga leggings? A: Yes, there are various types of pockets, each tailored for different sports and storage requirements.
Q: Are there any disadvantages to yoga leggings with pockets? A: Some potential drawbacks include discomfort and increased wear and tear of the leggings.
Q: If I decide to buy yoga leggings with pockets, what should I consider? A: Make an informed choice and select leggings suitable for the specific sport you practice. This ensures you enjoy the advantages while staying comfortable and fashionable.